Come See Schultz Chiropractic & Acupuncture
Our intersection is rapidly developing into Johnston Town Center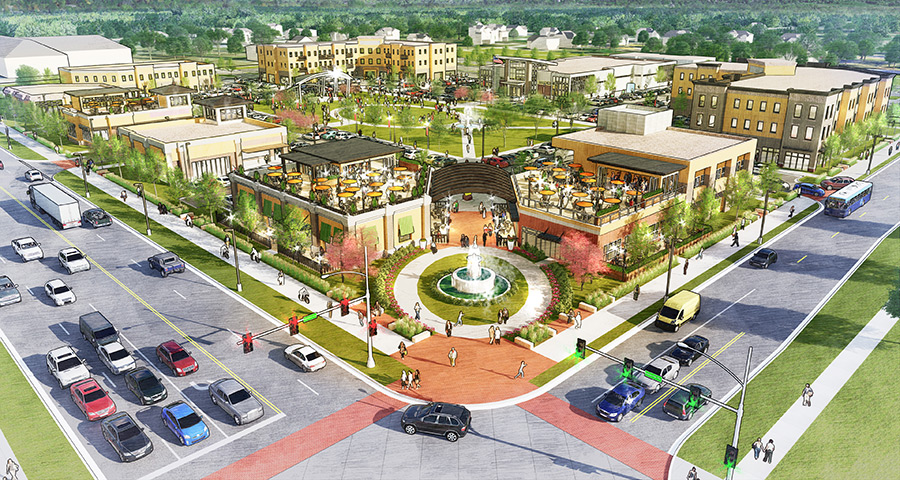 Merle Hay Road and NW 62nd Avenue will soon begin to transform into the "Johnston Town Center," along with a new Johnston City Hall, restaurants, commercial space, hotel, farmers market space, and ice rink. Look for improvements on our property and kitty corner to the clinic to begin Fall 2019.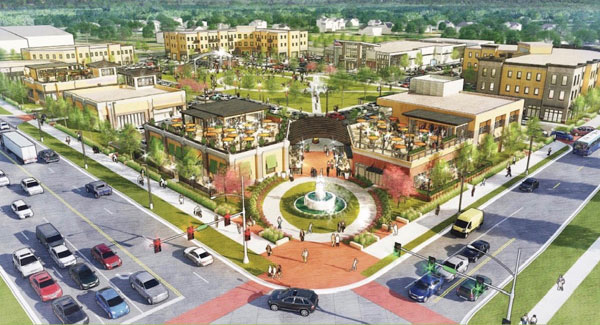 We are your Johnston Town Center Chiropractic health facility. The above photo shows the Johnson Town Center that will soon happen kitty corner from our clinic.
---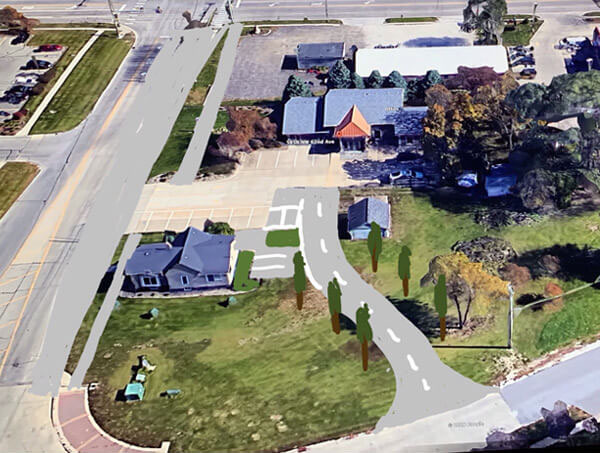 A new service road will join to our parking lot from 59th Court (from the west), providing even easier access and make up for the loss that will happen when a median is placed in front of the clinic. We will soon begin improvements on our properties as well, helping to improve the Town Center concept.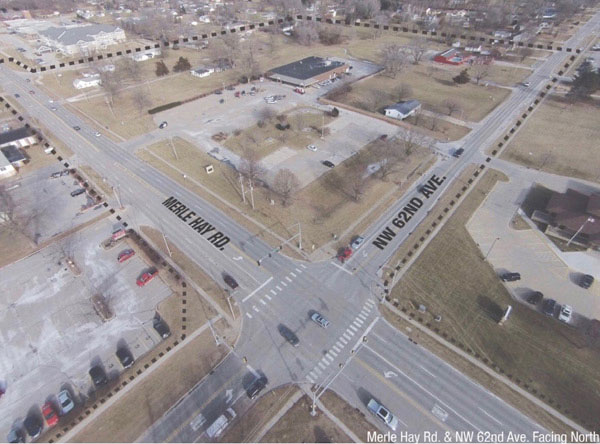 The picture shows the current view of the Johnson Town Center before work begins. Our office will remain as is, kitty corner to the new development.
---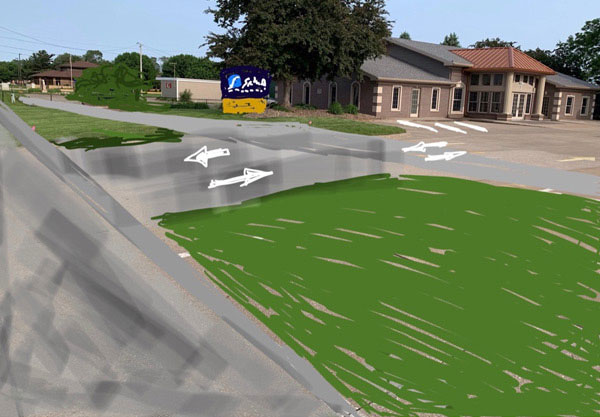 Above is a general idea of how the widening of NW 62nd Avenue (in front of the chiropractic clinic) will look. The 10 foot wide recreational trail is drawn through where the yard sign currently exists. The yard sign will be relocated farther south, towards the clinic building in the fall of 2019 or 2020.
---
New entry to our clinic from the west. Turn west at Casey's on Merle Hay Road, then come 1 block
north on the back route from 59th Court. This will bring you to our west entrance: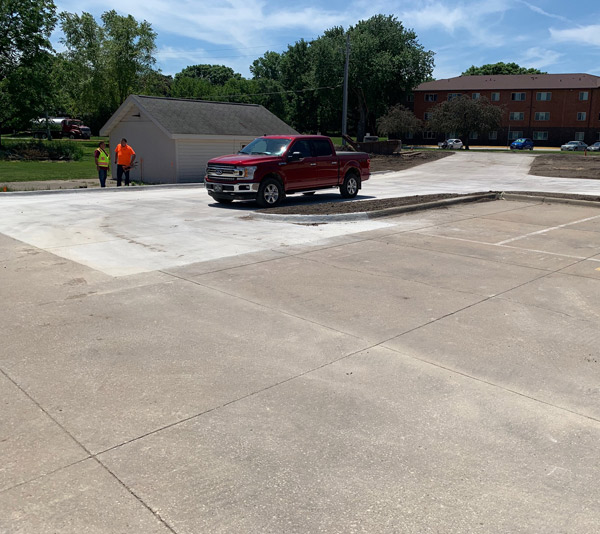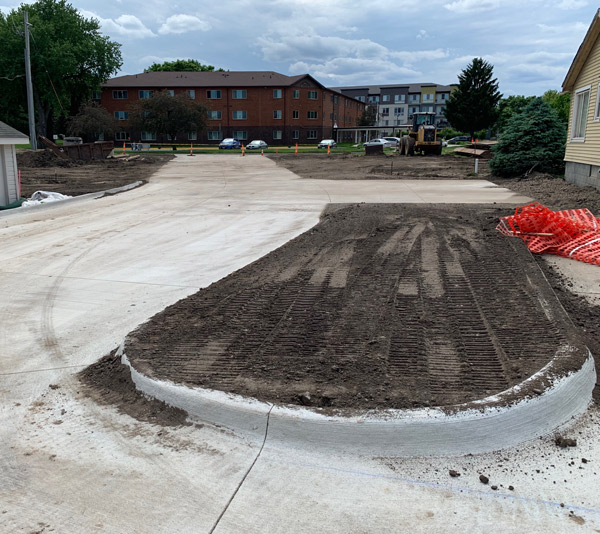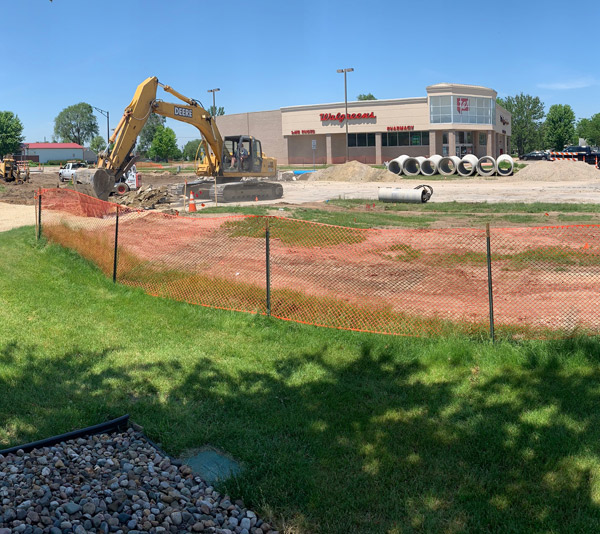 Schultz Chiropractic & Acupuncture | (515) 270-2924