About Us
Schultz Chiropractic & Acupuncture has been a part of the Johnston community for over three decades. Since 1989, we have provided patients of all ages and walks of life with compassionate, professional care. We are dedicated to helping you heal and live well as naturally as possible. When you are with us, you are like family. Dr. Schultz and his chiropractic assistant, Shelly, will educate you, support you, and care for you as such.
Our practice is here for you, no matter your needs. We want to hear from you and help you reach your health goals. Whether it be pain relief, corrective care, or long-term maintenance, we are on your side. Learn more about us and what we have to offer your health.
Your Customized Experience
Our mission is to evaluate your condition, locate the source of your pain and discomfort, and make specific corrections to help you heal. We offer a variety of chiropractic techniques, including Diversified and Thompson, to better serve each individual patient. We also specialize in many different alternative health care modalities, such as acupuncture and spinal decompression.
By combining chiropractic care with other natural therapies, we are able to give you the unique attention you need. We are committed to doing all that we can to get to the root cause of your symptoms and helping you achieve lasting wellness.
MEET DR. ALAN SCHULTZ »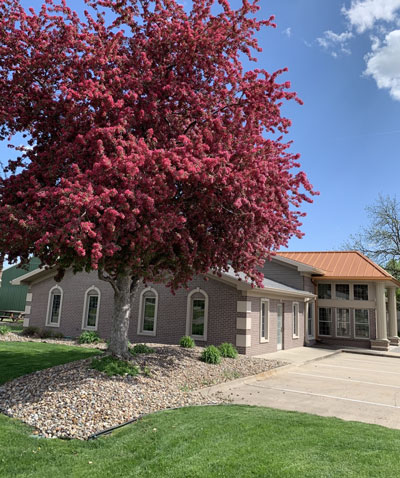 Progress You Can See
Schultz Chiropractic & Acupuncture is an outcome-based wellness practice. We are trying to help our patients succeed at their individual health goals while showing them their progress along the way. When you come in to see us, we will measure your health. We will also monitor your progress as you move through care. Dr. Schultz is happy to share with you a graph of your subjective measurements before, during, and after your plan of care.
Schedule Your Appointment
Our warm, friendly practice is here to help you experience health like never before. We strive to leave our patients feeling better than when they first arrived. We welcome people with minor pains and chronic conditions alike.
Your body deserves the best. We have the knowledge and skill to give you care that is customized to your unique condition. Contact us and schedule your appointment today!

About Schultz Chiropractic & Acupuncture | (515) 270-2924